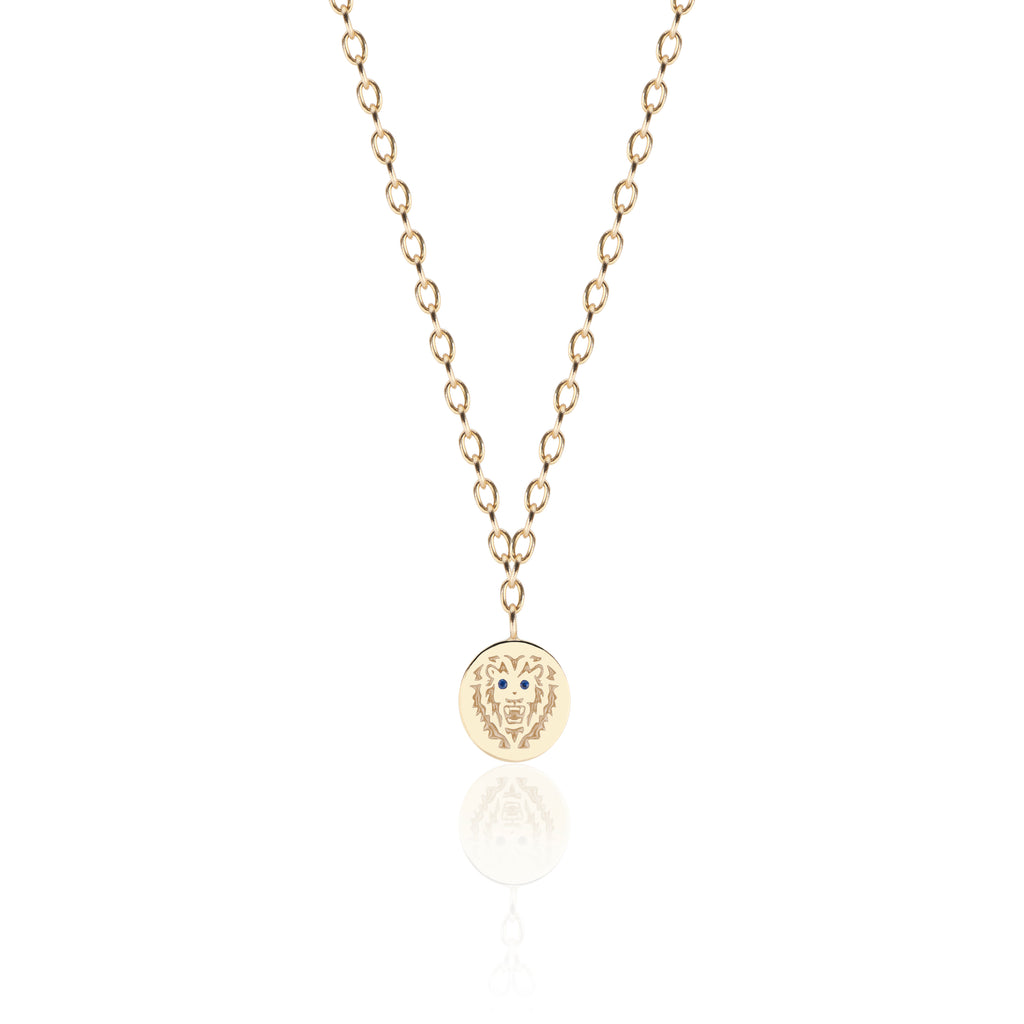 Lion Pendant (Mini)
$590.00
This is the smaller take on the classic Lion Pendant.
This lion pendant with two real sapphires or rubies in the eyes is a symbol of power and bravery. The perfect layering piece or make a statement with it on its own.
Details: 
Material: Solid 14k yellow gold
Chain: Heavy 18" chain
Charm: 
For other chain lengths or styles please email designer@isafoxx.com.