ALL ABOUT CUSTOM ISA FOXX
We have always believed that jewelry is one of the most personal and meaningful lifetime investments that a person makes. Every custom piece is personally designed by Isabelle from scratch. Isabelle begins with a sketch and CAD, no algorithms or templates, followed by wax printing, casting, and hand finishing all in Manhattan, NYC.
We get all types of custom orders including requests to:
Modify a piece from our permanent collection

Ad an initial or name made in gold for 'the girl who has everything'

Transform a piece of costume jewelry or silver into solid gold or platinum

Hand design gifts for very meaningful occasions (like bat mitzvahs & anniversaries)
Browse some examples below of custom jewelry that we've made recently to get a feel for what Isa Foxx can create for you.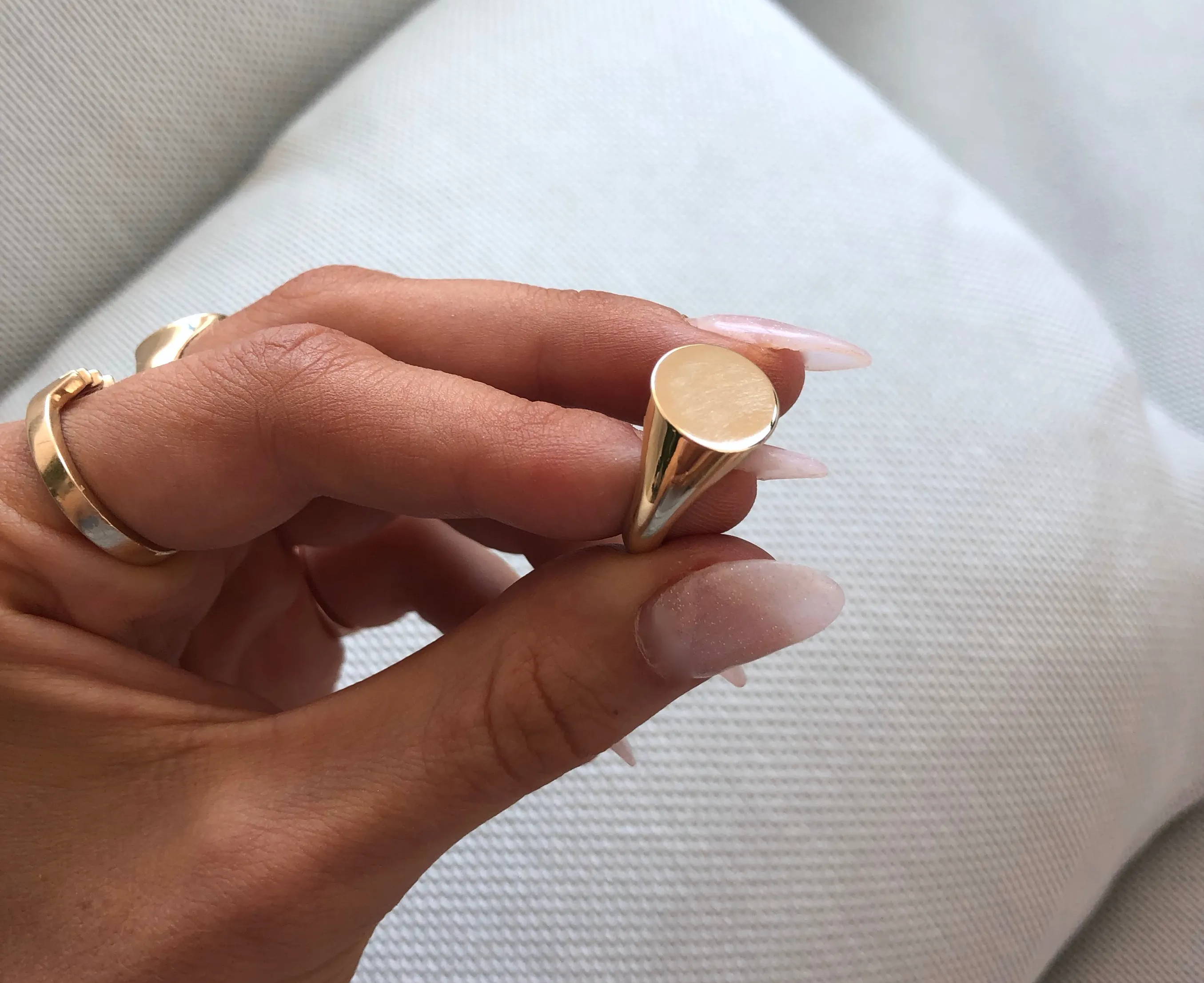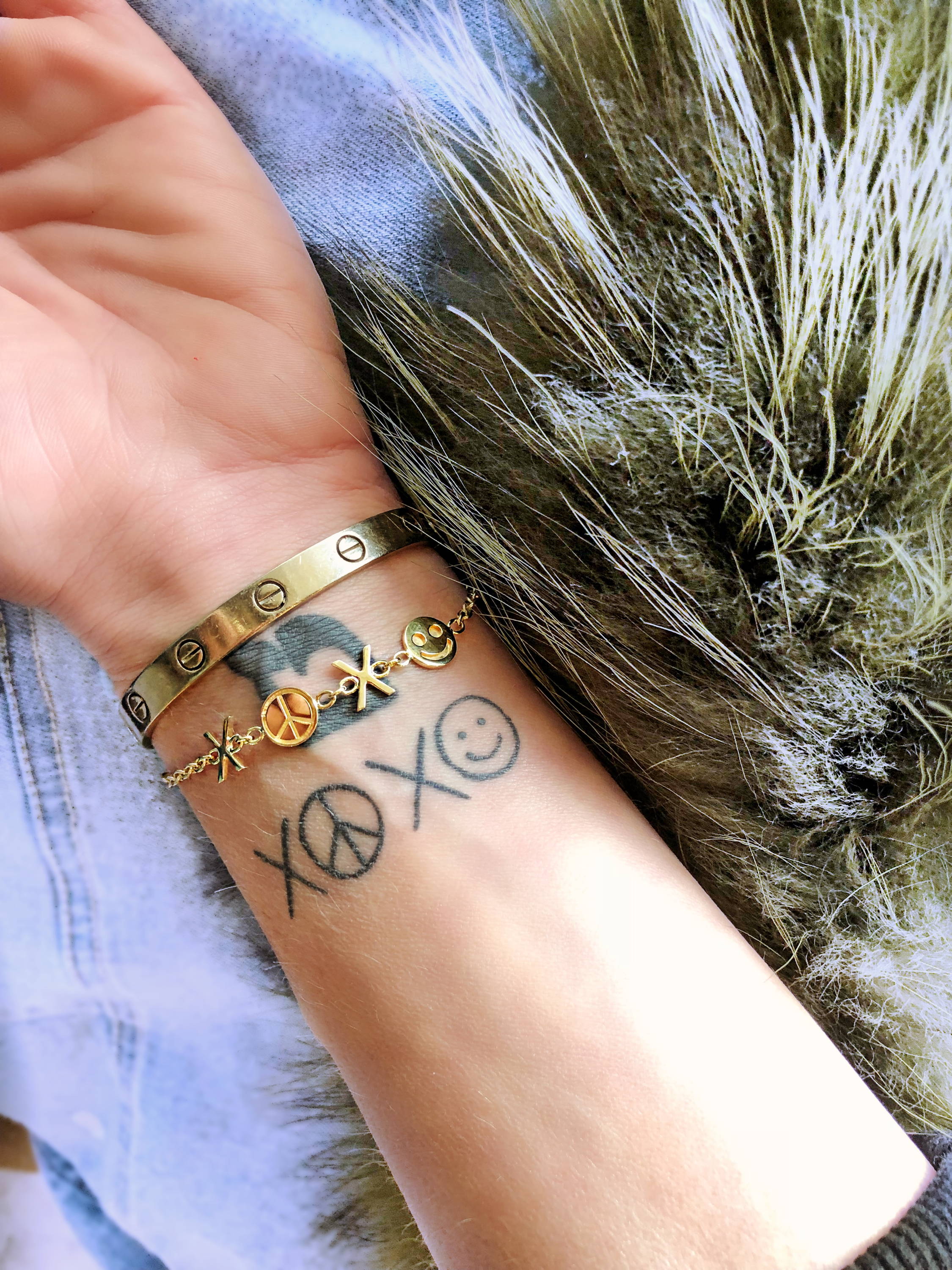 The single most popular type of custom jewelry request that we get at Isa Foxx is to create one of our signature pieces but with a twist. In this case, we've got an 'XOXO' bracelet as part of our permanent collection. A collector of ours fell in love with the bracelet and noticed that it was similar to a tattoo that she has on her wrist. She asked us to create a version of the piece replacing the broken heart motif that we usually make with the designs of her own tattoo. (Check out the original below to compare it to the custom bracelet pictured on the left.)

We love making our signature styles into something a little bit more personal upon request.
Browse the Isa Foxx collection here to get inspired about your next custom piece today.
XOXO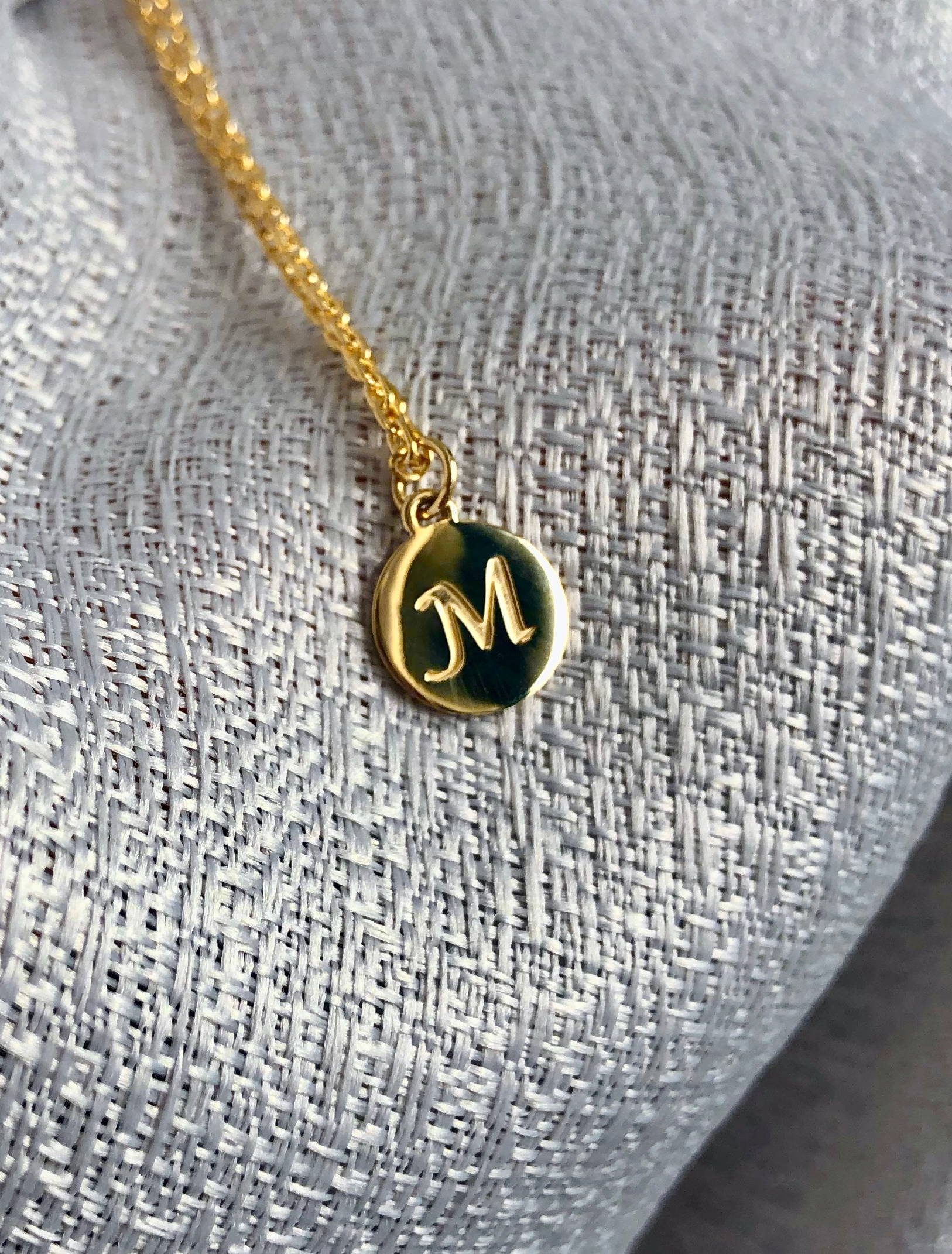 FOR THE GIRL WHO HAS EVERYTHING
Finding the right gift can be a challenge. This particular piece was created for a daughter has everything! In a world where high-quality and unique pieces are harder and harder to find, we designed for longevity, understanding the importance of creating something with permanence and meaning.
The story behind this beautiful initial pendant is that Isabelle was wearing one of her mini pendants (part of the permanent collection) while shopping in Manhattan, when she was spotted from across the room. It was the heaviness of the chain, the thickness of the pendant itself, that made it so visibly unlike a lot of other gold being sold today, which is so often a bit flimsy. The woman who spotted us had an immediate vision of a pendant with the initial of her daughter on the front in a 'semi-cursive uppercase.' We were excited to make this piece starting all the way from the CAD rendering and 3D print, a process that is often saved only for engagement rings but at Isa Foxx we do it for each and every piece no matter the size. From there we perfected the shape and thickness of the 'M' initial and cast it in gold to create this beautiful, wearable, timeless gift for the girl to receive.
Have you ever had a piece of jewelry that you love but it isn't gold? One amazing type of custom jewelry that we specialize in at Isa Foxx is re-making your costume jewelry into something that has value and will last forever.
We've turned a brass bracelet found at a thrift store with purple crystals into a stunning rose gold with amethyst piece, not losing any of the original look and feel but creating something with permanence.
One woman had a pair simple silver earrings that she never left the house without for 10 years. She was tired of polishing and having the silver cleaned, and was always worried about losing one because they had loosened up over time. We created 4 identical pairs for her in solid platinum. Two pairs for her, just in case, and a pair for each of her daughters so that they could all share the same wonderful piece.
Another noteworthy piece is the one pictured here. It was originally made in silver and designed to hold a scroll of paper. Passed down for generations for its unique beauty, it happened to fit on the finger of the current recipient, who had had it plated in gold wore it often, but didn't like worrying about the gold wearing off. Isabelle created an exact duplicate of the incredible piece in solid 18k yellow gold, not losing a single detail in the process and our client has said that she hasn't gone a day without it since!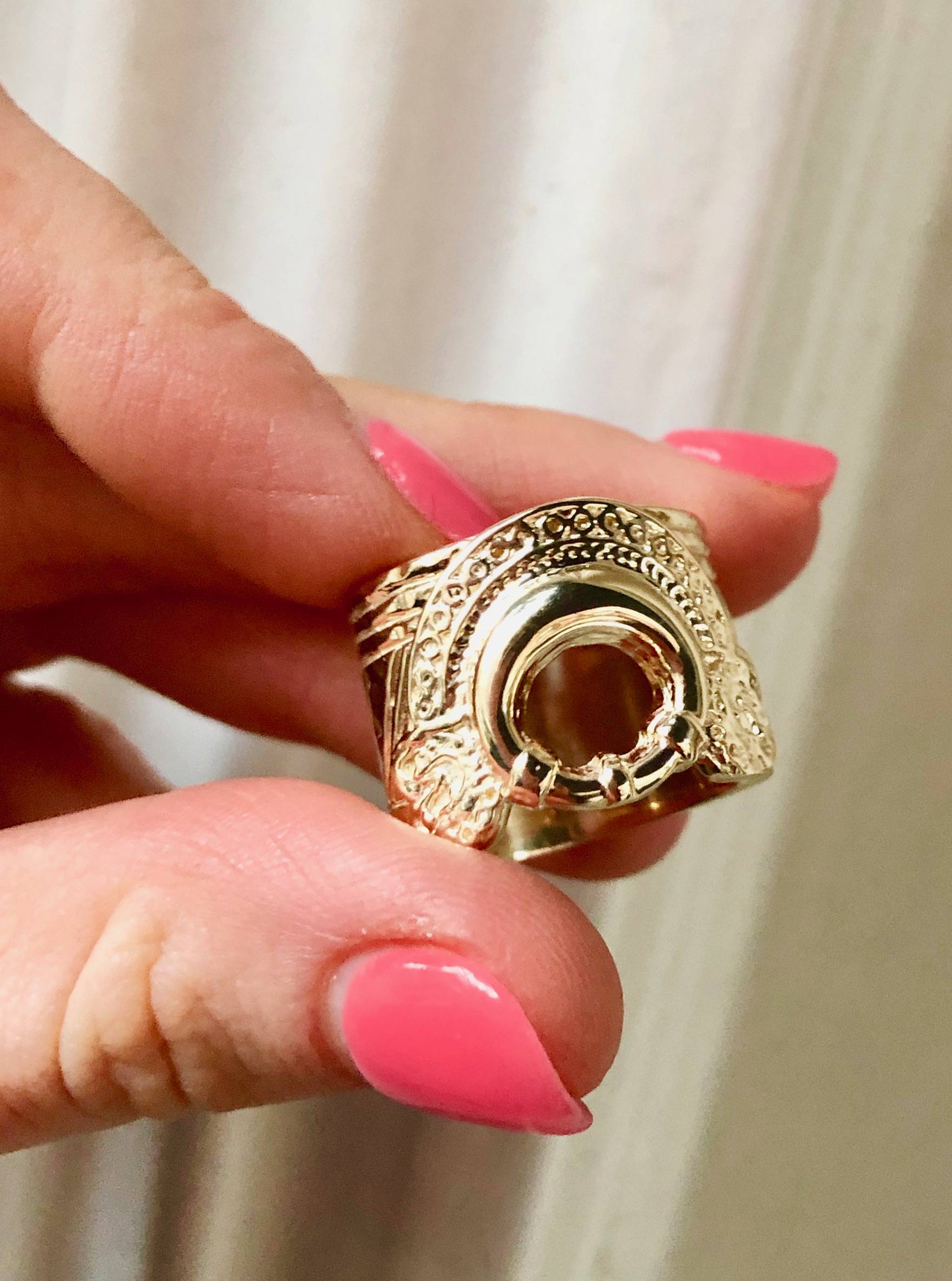 Finding the right gift can be a challenge, especially for occasions with real meaning like bat mitzvahs, anniversaries and big birthdays, where there is a great deal of pressure to find something truly representative of the life moment and recipient.
I remember well from my younger years, attending many bat mitzvahs, and searching over countless weekends with my mom for the perfect gifts. Too often our search would fall short and off we went to Bergdorf Goodman to pick out a last minute bracelet or necklace, which often lacked a personalized touch.
That's why when we were approached to make a custom bat mitzvah gift, we were so excited to create something that would have real meaning and memory.
Part of becoming a young woman, is being treated like one and fine jewelry is a great way to start that journey. This particular gold pendant displays the girls last name on one side and the word 'strength' in Hebrew on the back. (I'm only showing the back to protect the privacy of the recipient.)
We've created many other pieces with personal and true meaning for anniversaries and birthdays as well!
LET US KNOW WHAT PIECE YOU'D LIKE TO HAVE MADE BY ISA FOXX BELOW.
Thanks for reaching out. We'll be in touch soon!
This field is required
This field is required
This field is required